Join us for the best Halloween trip to Transylvania or book a Dracula itinerary. Our tours include the best highlights, related to Vlad the Impaler and behond. Visit places such as Sighisoara Citadel or Bran Castle and then explore historical places and amazing tourist attractions such as Turda Salt Mine. Join one of our groups and travel with other people passionate about vampires and Dracula. Socialize and make new friends while you discover Transylvania! Alternatively, our tailor made experiences offer you a more intimate experience. Join a small group (the minimum required for departure is 4 people) which includes your friends and family and have fun!
Vampire tours in Transylvania
Choose a vampire tour and discover our country during an amazing summer experience. Unlike a Halloween trip to Transylvania, this tour type doesn't include any parties, but the highlights are completely worth it and then you get to attend our Ritual of Killing of the Living Dead. Visit Dracula's birthplace, Sighisoara Citadel, followed by Snagov Monastery, where the ruthless ruler was allegedly buried or explore Transylvania's symbol, Bran Castle. We organize two types of Vampire tours – the 3-days short breaks, departing on request or the Awarded 7-Days tour, departing once per month between June and September.
Best Halloween trip to Transylvania
For the best possible experience in our country, we recommend our Halloween Tours. These include the complete itineraries of the Dracula tours, plus up to three amazing Halloween Parties.
One of the Halloween parties takes place in Sighisoara Citadel. Join us at a Medieval 3* hotel. Enjoy a delicious three course meal and have fun while attending our special program. One of the highlights of our party is the Ritual of Killing of the Living Dead.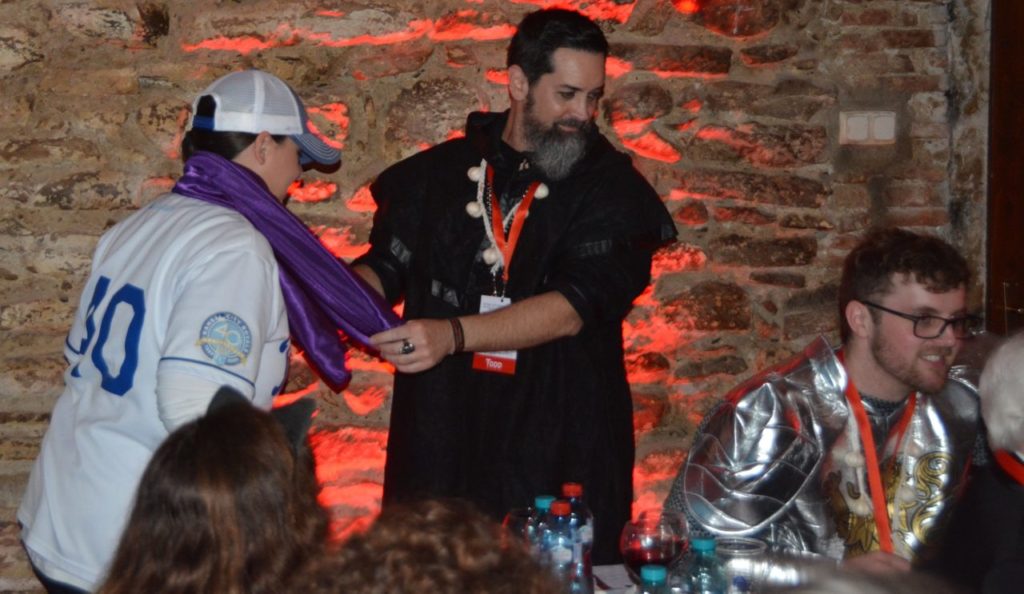 The second event is the popular Halloween Party at Bran Castle – find out more and book this party here. We provide a skip-the-line service for this party. Meet us at the entrance and avoid waiting in line for a long time. Enjoy a unique night tour of the castle, followed by a horror movie projection. After that, have fun at the After Party, which takes place in the courtyard.
Our Awarded 7-Days Halloween trip to Transylvania also includes a third Halloween Party, at a venue we will reveal soon.
Choose the best tour for you and your family and then discover our country. Click here to find out what you should consider before booking your tour. Also, you can check out the departures schedule here.